Meet The Team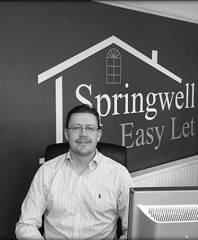 Paul Heaton - Director
Paul joined the company in 2010 and has been heavily involved in establishing the Hyde Park office as one of the largest student rental agents in the area. Springwell now manages approximately 100 houses from the Hyde Park office. Paul now works between the Hyde Park and the Burley office on both the Student and Professional side of the business.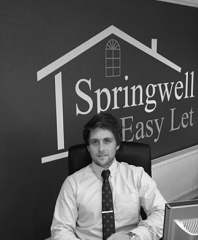 Matt Chapman - Director
Matt joined the company in 2013 in order to establish a professional rental side to the business. Springwell has a great reputation within the student rental market therefore it was only natural to diversify the business and include professional rentals to the services we offer. Matt has always been involved in this industry, working in both London and Leeds as a lettings manager for one of the country's biggest estate agents.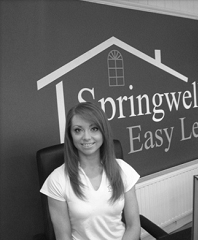 Francesca Flemming - Administrator (Headingley)
Francesca has been with the company since 2007, her main role is to organize the bills inclusive packages we offer to our tenants. Francesca's great interpersonal skills are a huge advantage during the peak letting season, making the process run as smoothly and as efficiently as possible. Francesca and Helen have worked together for the past 7 years and they make a great team in the Headingley office.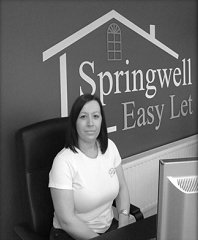 Rachel Bulmer - Administrator (Hyde Park)
Rachel joined the company in 2012, immediately making a great impact on the business in Hyde Park. Rachel has had many years of experience in customer service and has adapted quickly to the way we operate at Springwell. As a result of Rachel's efficient administrative skills, the office was able to take on some more properties and we have recently been able to employ another member of staff in the Hyde Park branch.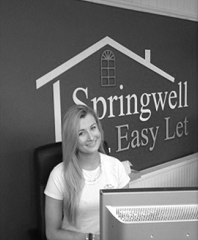 Georgie Mason - Administrator (Hyde Park)
Georgie is Springwell's most recent addition to the team. Georgie works in the Hyde Park office alongside Rachel and Paul, her enthusiastic personality is ideal for the type of business we run, she is great with the students while always keeping a professional manner. Her day to day roles include property management and landlord administration.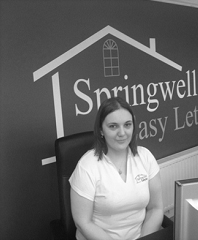 Carrie-Anne Bonnington - HMO Health and Safety + Inventories (Burley)
Carrie Anne is responsible for making sure all of our properties are up to the necessary Health and safety standards set by the council. We started our Health and Safety reports in 2010 in order to prevent any issues within the HMO properties. Carrie Anne is the main person to go to if you are unsure whether your property meets all of the HMO requirements.
Inventories are also Carrie-Anne's responsibility and she is excellent at providing you with a detailed overview of your property whether it relates to Health and Safety or a full house inventory.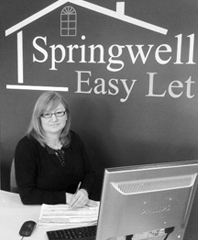 Julia - Company Accountant
Julia has been Springwell's accountant from the beginning and has supported us with the growth of the business. Julia is responsible for everything financial and she is a great asset to the company. Julia and Helen work closely in order to guarantee our landlords are paid on time every month.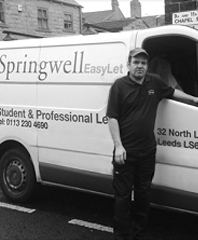 Mark Sheldon - Maintenance team
Mark deals with the day to day maintenance of all of our properties. As our portfolio of properties has increased, we decided to take on some full time maintenance staff rather than contracting the work out; it has proven much more efficient and provides both tenants and landlord with a hugely improved service. Nothing is ever too much for mark and he is happy to try and help anyone no matter what the problem is. He takes care of our 24 hour call out service to give tenants a lifeline when they have an "out of hours" problem.