SEARCH FOR PROPERTIES NOW...
Student
Professional
Testimonials
Tenant Testimonials
When my friends and I reached the end of our first year at university we had no idea where to start when looking for a house. A friend of ours had previously used Springwell Easylet and recommended that we begin the process with them. As soon as we approached their office they were welcoming and friendly. We explained to them exactly the kind of house we were looking for, and they understood completely. Suddenly house hunting became exciting and it wasn't long until we found somewhere we could call home.
We moved into our new home in July last year and we honestly couldn't be happier with the service we have received from Springwell Easylet. Moving in was swift, the house was clean and any issues we had in the first few weeks were soon resolved with a phone call to their office, always answered in a helpful and warm manner.
We have been so impressed with Springwell Easylet that we have decided to stay in our home for another year. We can guarantee that the quality of service we receive will be to the highest standard. We have been very lucky to find our home, and somewhere we can see out our university days feeling safe, secure and having fun!
Harriet, 52 Devon Road
Renting a house through Springwell was very easy, they helped us throughout the process and spoke about what the contract actually meant in detail. Also, if you ever have a problem in one of their properties you can email them and guarantee that it will be sorted within two days.
Siobhan, 131 Ash Road
Renting with Springwell for the past 3 years has been an absolute pleasure. My flatmate and I have had no problems at all, our flat is extremely spacious and comfortable, and any repairs that were needed were carried out within 24 hours. We're really sad to be leaving!
Lyndsey, Flat C, 150 Otley Road
Springwell were very helpful when looking for the house and took our preferences into account when suggesting possible properties. If we have had any problems during the course of our stay our landlord has been contacted straight away and it was fixed with 24-48 hours. We were also continually updated in any changes in fees or possible viewings that might take place in the house.
Caroline, 14 Ash Road
I'd like to say how quick and efficient Springwell is in dealing with repairs and issues in the house, never left waiting too long, and every issue is always resolved.
Ellie, 19 Norwood Terrace
Springwell Easylet have been fantastic throughout the whole process- from finding a house to dealing with some of the everyday problems that you have when you are living. They have always been available on the phone or over email to discuss any repairs and have always delivered a prompt service in dealing with the issue. I would highly recommend Springwell to friends and having the option of utility inclusive rent has been invaluable!
Kelly, 10 Claremont Avenue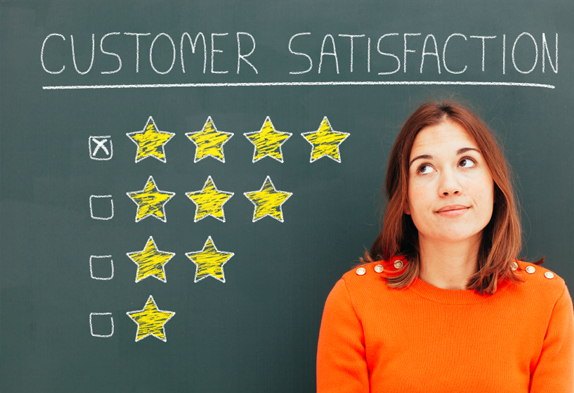 Landlord Testimonials
As a small registered landlord, I have used Springwell for the past 6 years. They always let my properties, provide a highly professional service for me and my tenants, keep me informed and deal efficiently with any issues which may arise. The peace of mind they provide is the reason I stay with them as I value their service highly. I would always recommend Springwell.
David Snowden
Since I have been using your letting and management service my landlord's responsibilities have been made so much easier and I know I can relax and not have to worry about compliance with the increasing legislation and that my property will be successfully let and subsequently looked after. Thank you very much.
Ian Oakshett
We have been using Springwell Easylet for 15 years they offer a first class professional service which has led to our properties being let every year. We would have no hesitation in recommending Springwell Easylet to landlords and tenants alike.
Martin Cooper & Alan Bolton
Springwell have been our rental agents for some years. At first we just asked them to find tenants for us as we managed the properties ourselves. However, over the years we have been requesting more and more services from them, which they have always taken on with enthusiasm and helpfulness.
They now manage our properties completely and we are very pleased with the service, the helpfulness of the staff and their professionalism.
Janet Pritchard
I can't recommend Matthew and his team at Springwell Easylet highly enough!
They have changed my underperforming property in Burley into a modern and desirable property which is now fully let and hassle free, thanks to Matthew and his team.
Having an underperforming property in the Burley area of Leeds I needed to find an agent who understood the local market, had a proven track record and could look after my property for the long term, fortunately for me Springwell Easylet had just opened an office in Burley. They handled the refurbishment, and got the property back on the market with minimal fuss and always with good communication as to what was going on.
They always seem to have a high volume of tenants looking for properties / rooms to rent so I have no worries about when a tenant vacates and a new tenant is required.
Springwell Easylet have provided an excellent level of service to me which provides confidence that if I expand my portfolio of properties I will definitely be looking to Matthew and his team to manage this for me.
Paul Dommett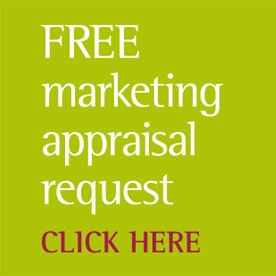 Latest Posts
Latest Tweets